Our Mission & Vision
The mission of First Baptist Church of Iva is to love God, to love others and to magnify the name of Jesus Christ. Our purpose is to provide regular opportunities for public worship, to sustain the ordinances, doctrines and ethics set forth in the New Testament for the Church of our Lord Jesus Christ, to nurture our members through a program of Christian Education, to channel support to missionary activity, to edify believers and to do all that is sovereignly possible and Biblically permissible to magnify the name of Jesus.
Leadership Team:
Our leadership team recognizes the authority of God and realizes that they are the shepherds who serve under the Chief Shepherd, Jesus Christ. They have designed our ministries to help us use our God-given abilities to serve others and to equip us to engage our world in a meaningful way while honoring and magnifying Jesus Christ. They provide a foundation of regular worship while believing more is possible only when worship leads us to a close personal relationship to Jesus that helps us prepare ourselves to serve one another and connect with our world.
Rev. Jerry Gray, Senior Pastor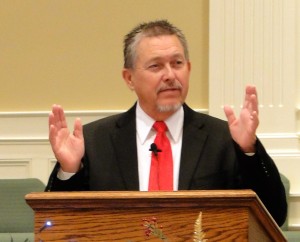 Rev. Gray has served as pastor of First Baptist Church of Iva for 21 yrs incorporating two terms of ministry. He and his wife, Melba, have two children and have three grandchildren. In his 35 yrs in the ministry Rev. Gray has served as pastor of two churches, Good Hope Baptist in Wake Forest, NC and First Baptist Church of Iva, SC. Rev. Gray is a graduate of Anderson College, Southern Wesleyan College and Southeastern Baptist Theological Seminary where he received his Master of Divinity Degree.
Dr. Paul Pinson, Minister of Music
While at First Baptist Church of Iva, Paul has demonstrated his heart for missions by leading & participating in over 20 mission trips across the United States & to Puerto Rico, Mexico, Canada, South Africa & Mozambique. Paul earned his Masters of Divinity at Southeastern Baptist Theological Seminary & recently received his Doctorate. Paul & wife, Mia, have two sons.
Rev. Michael Kotlarczyk,

Minster of Youth, Children and Activities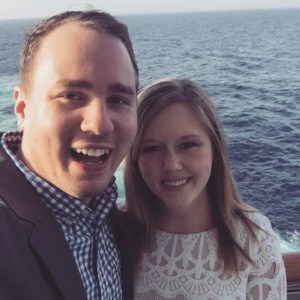 Michael Kotlarczyk is the youth, children's and activities minister. He started this position in August 2017. Previously he was a youth pastor for 2 years at FBC Ferguson in Ferguson, MO. He holds a bachelor of arts in Biblical studies from Hannibal LaGrange University and a Master of Divinity from Covenant Theological Seminary. Michael is married to Sarah and they have a furry child name T-Rex and are licnesed foster parents with all kinds of kiddos in their home.
Darlene Dickerson, Ministry Assistant
Darlene handles all of the office responsibilities as well as assisting the ministers and church committees whenever there is a need.